Ranked in Golf Magazine's "2019 Top 100 Resorts in North America for Buddies Trips" list, True Blue Golf Club represents the class of the expansive golf offerings in and around Myrtle Beach. The dramatic, fun layout is known for its vast fairways, undulating greens and impressive elevation changes. The rolling terrain and native vegetation of this once thriving indigo and rice plantation makes for one of the most spectacular settings in golf. And with an 18-acre practice facility, fully-stocked pro shop and inviting grill room, True Blue is a must-play on any visit to Myrtle Beach.
True Blue Golf Course Reviews
"Top 100 You Can Play"
GOLF Magazine
"South Carolina's Best Public Golf Courses"
GOLF Magazine
"America's Best Modern Courses"
Golfweek
"Best Courses You Can Play: South Carolina"
Golfweek
"Top 100 Public Courses in America"
GolfDigest
"Top Courses in South Carolina"
Golf Advisor
Matt Ginella's Top 50 Public Courses
Golf Channel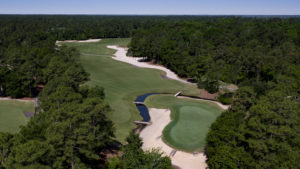 News
How often can it be said that a course has multiple signature holes? Well, that certainly is the case at True Blue Golf Club, where several iconic holes are on display from the very beginning of the round. Take, for example, No. 1, one of the best three-shot par 5s anywhere on the Strand and a hole that is sure to leave a lasting impression.
Read More »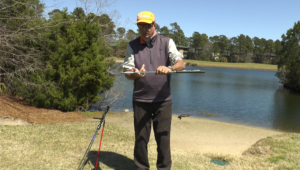 News
We talk all the time about club fitting, but how much does putter fitting enter the conversation? Steve Dresser of the Steve Dresser Golf Academy shows us why putter fitting is important, along with some of the basic principles that guide the process for each golfer.
Read More »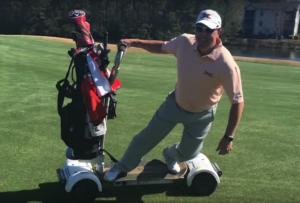 News
Caledonia Golf Vacations and True Blue Golf Club have long set an exceptionally high bar for quality, right down to one incredibly fun mode of transportation available to those who book a package and visit: GolfBoards.
Read More »