Ranked in Golf Magazine's "2019 Top 100 Resorts in North America for Buddies Trips" list, True Blue Golf Club represents the class of the expansive golf offerings on The Waccamaw Golf Trail located just minutes south of central Myrtle Beach. The dramatic, fun layout is known for its vast fairways, undulating greens and impressive elevation changes. The rolling terrain and native vegetation of this "Nationally Recognized" Mike Strantz design makes for one of the most spectacular settings in golf. And with an 18-acre practice facility, fully-stocked pro shop and inviting grill room, True Blue is a must-play on any visit to "The Golf Capital of the World" Myrtle Beach, South Carolina. 
True Blue Golf Course Reviews
"Top 100 You Can Play"
GOLF Magazine
"South Carolina's Best Public Golf Courses"
GOLF Magazine
"America's Best Modern Courses"
Golfweek
"Best Courses You Can Play: South Carolina"
Golfweek
"Top 100 Public Courses in America"
GolfDigest
"Top Courses in South Carolina"
Golf Advisor
Matt Ginella's Top 50 Public Courses
Golf Channel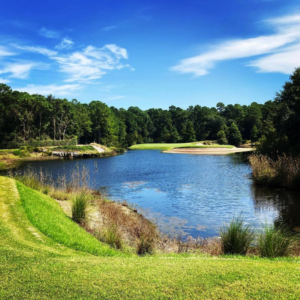 News
True Blue Golf Club is known for being "naturally beautiful," and this summer has shown it off in spades. We took some of the best photos of True Blue from our social media team and put them together for this Instagram recap. Enjoy!
Read More »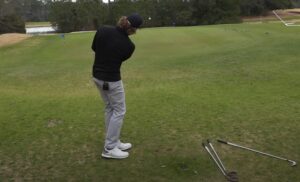 News
Stuart Clark from the Steve Dresser Golf Academy, located at True Blue Golf Club in Pawleys Island, S.C., shows us how and why to hit pitch shots with different trajectories from the same ball position. Stuart demonstrates the proper technique for hitting it with a low, medium, and high ball flight.
Read More »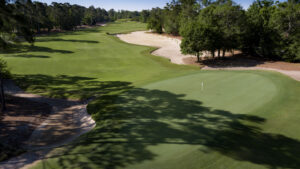 News
Dale Dunlop is "The Maritime Explorer," and he's traveled the world and written about it for more than three decades. South Carolina and its Lowcountry have been among Dale's countless global visits, which have included golfing excursions to each of Mike Strantz's masterpiece designs at Caledonia and True Blue.Here, in the third of three parts, is Dale's take on holes 13-18 of his True Blue journey.
Read More »