Ranked in Golf Magazine's "2016 Top 100 Courses You Can Play" list, True Blue Golf Club represents the class of the expansive golf offerings in and around Myrtle Beach. The dramatic, fun layout is known for its vast fairways, undulating greens and impressive elevation changes. The rolling terrain and native vegetation of this once thriving indigo and rice plantation makes for one of the most spectacular settings in golf. And with an 18-acre practice facility, fully-stocked pro shop and inviting grill room, True Blue is a must-play on any visit to Myrtle Beach.
True Blue Golf Course Reviews
"Top 100 You Can Play"
GOLF Magazine
"South Carolina's Best Public Golf Courses"
GOLF Magazine
"America's Best Modern Courses"
Golfweek
"Best Courses You Can Play: South Carolina"
Golfweek
"Top 100 Public Courses in America"
GolfDigest
"Top Courses in South Carolina"
Golf Advisor
Matt Ginella's Top 50 Public Courses
Golf Channel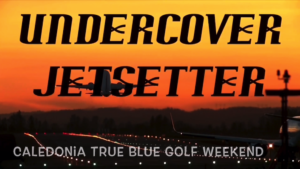 News
Join this video's hosts for a luxury getaway to Pawleys Island, where they play each of our award-winning Mike Strantz designs and dine at the elegant and delicious Costa Coastal Kitchen and Bar and Chive Blossom Cafe. They also profile an enjoyable stay at Inlet Sports Lodge!
Read More »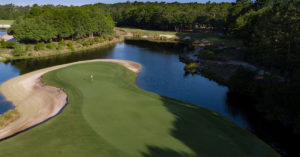 News
One thing that takes prominence at True Blue Golf Club is the amount of water and waste bunkers that guard the holes of this golf course. True to this formula, the par-three 3rd Hole at True Blue is a dramatic 160-yard shot to a peninsula green surrounded by mostly water.
Read More »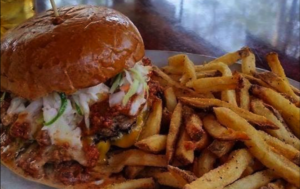 News
Open 8 a.m. – 9 p.m., there's good grub at bisQit (Pawleys Island) whenever you want to go, and some of the best Southern bar food you'll find anywhere around!
Read More »