Ranked in Golf Magazine's "2019 Top 100 Resorts in North America for Buddies Trips" list, True Blue Golf Club represents the class of the expansive golf offerings in and around Myrtle Beach. The dramatic, fun layout is known for its vast fairways, undulating greens and impressive elevation changes. The rolling terrain and native vegetation of this once thriving indigo and rice plantation makes for one of the most spectacular settings in golf. And with an 18-acre practice facility, fully-stocked pro shop and inviting grill room, True Blue is a must-play on any visit to Myrtle Beach.
True Blue Golf Course Reviews
"Top 100 You Can Play"
GOLF Magazine
"South Carolina's Best Public Golf Courses"
GOLF Magazine
"America's Best Modern Courses"
Golfweek
"Best Courses You Can Play: South Carolina"
Golfweek
"Top 100 Public Courses in America"
GolfDigest
"Top Courses in South Carolina"
Golf Advisor
Matt Ginella's Top 50 Public Courses
Golf Channel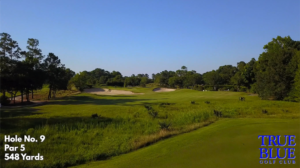 News
A supremely designed par 5 is one that challenges players in many different ways while still allowing them to conquer the hole if they commit to a well-designed plan, and execute each shot required of them. There is perhaps no other par 5 anywhere on the Grand Strand that embodies this ideal more than No. 9 at True Blue Golf Club, a hole sure to make a lasting impression on your upcoming golf getaway with Caledonia Golf Vacations.
Read More »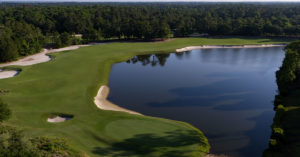 News
The 4th Hole at True Blue Golf Club is one of this Mike Strantz design's most notable, a par 5 that measures 548 yards from the tips (gold tees) with corresponding distances of 523 (blue), 493 (white), 438 (black) and 417 yards (green). It rates as the fifth-most difficult hole on the course.
Read More »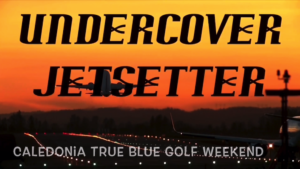 News
Join this video's hosts for a luxury getaway to Pawleys Island, where they play each of our award-winning Mike Strantz designs and dine at the elegant and delicious Costa Coastal Kitchen and Bar and Chive Blossom Cafe. They also profile an enjoyable stay at Inlet Sports Lodge!
Read More »