Ranked in Golf Magazine's "2019 Top 100 Resorts in North America for Buddies Trips" list, True Blue Golf Club represents the class of the expansive golf offerings in and around Myrtle Beach. The dramatic, fun layout is known for its vast fairways, undulating greens and impressive elevation changes. The rolling terrain and native vegetation of this once thriving indigo and rice plantation makes for one of the most spectacular settings in golf. And with an 18-acre practice facility, fully-stocked pro shop and inviting grill room, True Blue is a must-play on any visit to Myrtle Beach.
True Blue Golf Course Reviews
"Top 100 You Can Play"
GOLF Magazine
"South Carolina's Best Public Golf Courses"
GOLF Magazine
"America's Best Modern Courses"
Golfweek
"Best Courses You Can Play: South Carolina"
Golfweek
"Top 100 Public Courses in America"
GolfDigest
"Top Courses in South Carolina"
Golf Advisor
Matt Ginella's Top 50 Public Courses
Golf Channel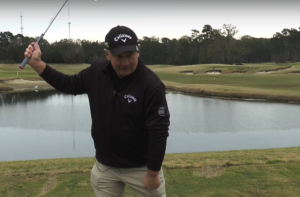 News
In this video tip, Mike Rugg from the Steve Dresser Golf Academy located at True Blue Golf Club and Caledonia Golf & Fish Club in Pawleys Island, S.C. explains why it is so important to have a proper takeaway, and how to achieve it.
Read More »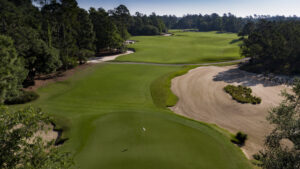 News
Mike Strantz is known for making some holes that are "easy" for most golfers. The short 9th at Caledonia is the first hole that jumps to mind. However, Strantz also makes some holes that are absolute brutes, including the 12th at True Blue, nicknamed the "shed hole."
Read More »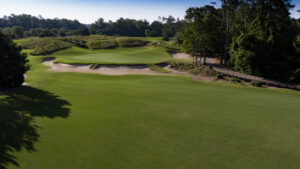 News
While most of Mike Strantz's designs have some of the toughest holes in golf, he offers up his fair share of birdie chances, too. At True Blue you have the tough stretch of holes from Nos. 2 through 4, but you're given a good chance to attack on 5 and 6. Another hole that many golfers take advantage of is the par-4 13th.
Read More »